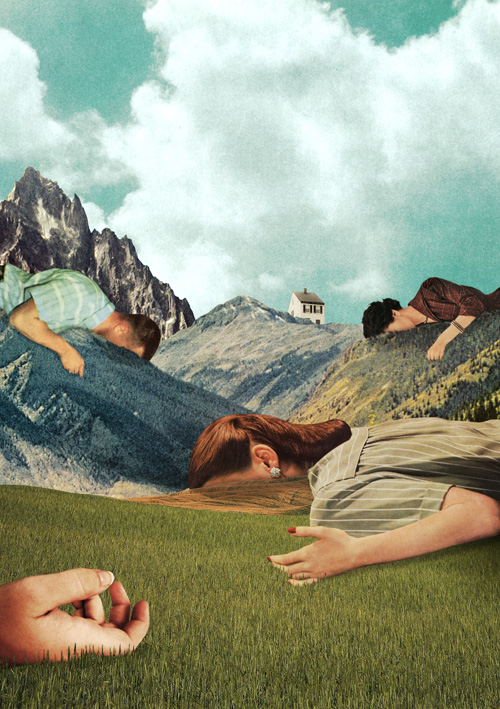 On Design Observer:
Toward the end of Collage: The Making of Modern Art, published in 2004, art historian Brandon Taylor posed a critical question. "Has the Internet," he wondered, "made collage more or less important as an instrument of contemporary aesthetic work?"

At that point, the answer seemed to be that if we apply a rigorous definition of collage as a process of physically cutting and gluing together image fragments to make a new image, then rather less of this was likely to happen in a digital age. If, on the other hand, we interpret the collage principle more liberally, then the evidence, Taylor concluded, already suggested that computer collage would proliferate for as long as software came with "cut" and "paste" commands. Within only a few years of this cautious assessment, collage of every kind — paper-based, digital, and all points between — is rampant. Some of this collage-making is finding its way into commercial projects, but there is also plenty of personal work by designers and illustrators who are passionate about collage. Cutting Edges, published by Gestalten in Berlin, assembles an international art squad of scissor-wielding collage enthusiasts and provides the perfect opportunity to take the measure of the resurgent medium.
See particularly the incredible examples Poynor gives of contemporary collage from Sergei Sviatchenko, Malin Gabriella Nordin, and Julien Picaud (whose digital collage referencing the song "When You Sleep" by My Bloody Valentine is pictured above), among others.